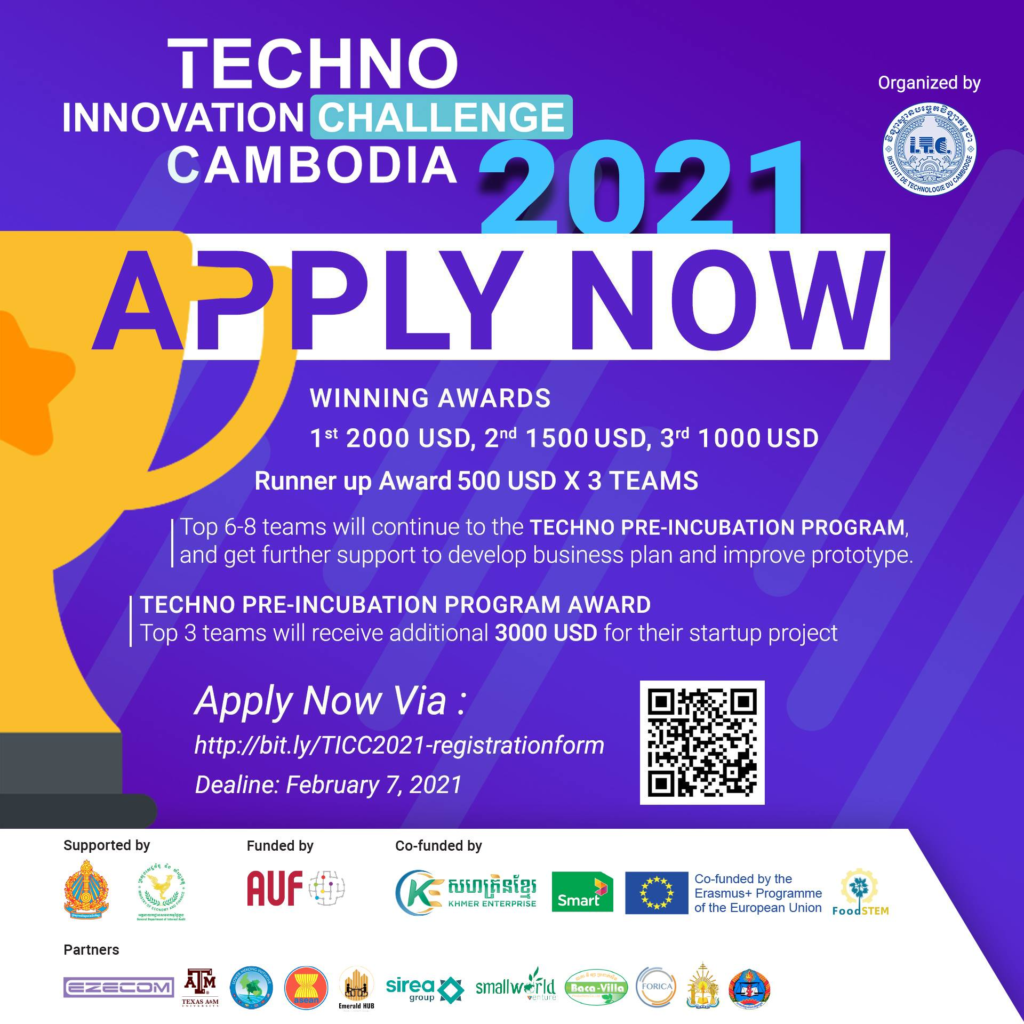 Call for participation in the Techno Innovation Challenge 2021 !
The Techno Innovation Challenge is a four weeks competition for young entrepreneurs and tech startups. Participants are mentored by professionals in order to help them to develop their concept ideas in a viable prototype. Activities are organized during weekends to make it compatible with your studies
The challenge focuses on 4 themes:
Agriculture and food transformation;
Mechatronic and robotic;
Energy management;
Information and communication technologies.
You can apply as a team (6 people maximum) as well as an individual.
---
The application deadline is Monday 1st February 2021.
If you want to know more about the challenge, here is the video presentation, a powerpoint presentation and to the facebook page: