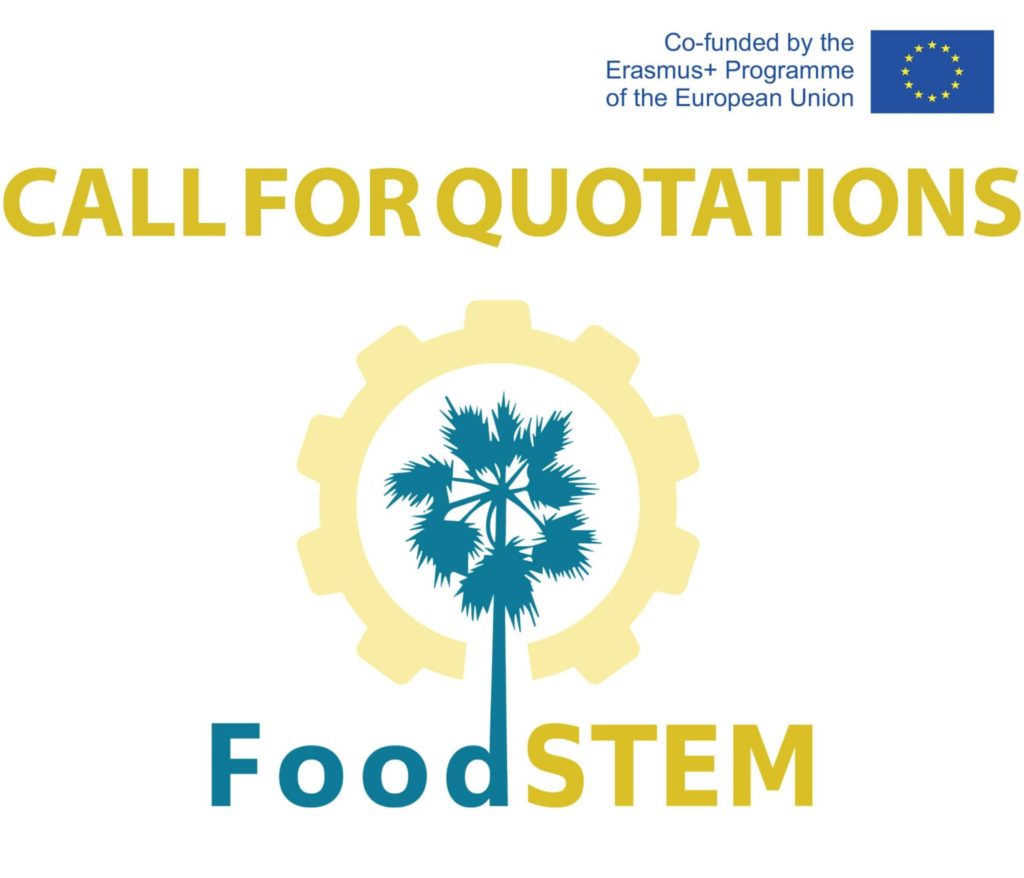 FoodSTEM Erasmus+ Project would like to invite you all for the quotation to supply Food Processing equipment (Agri-food labs) for "Training a new generation of entrepreneurs in sustainable agriculture and food engineering" project (hereinafter called FoodSTEM Erasmus+ Project).
REF: 610052-EPP-1-2019-1-KH-EPPKA2-CBHE-JP.
The call is open until 30th September 2021, before 3:00 pm.
Please find the enclosed document for more details.