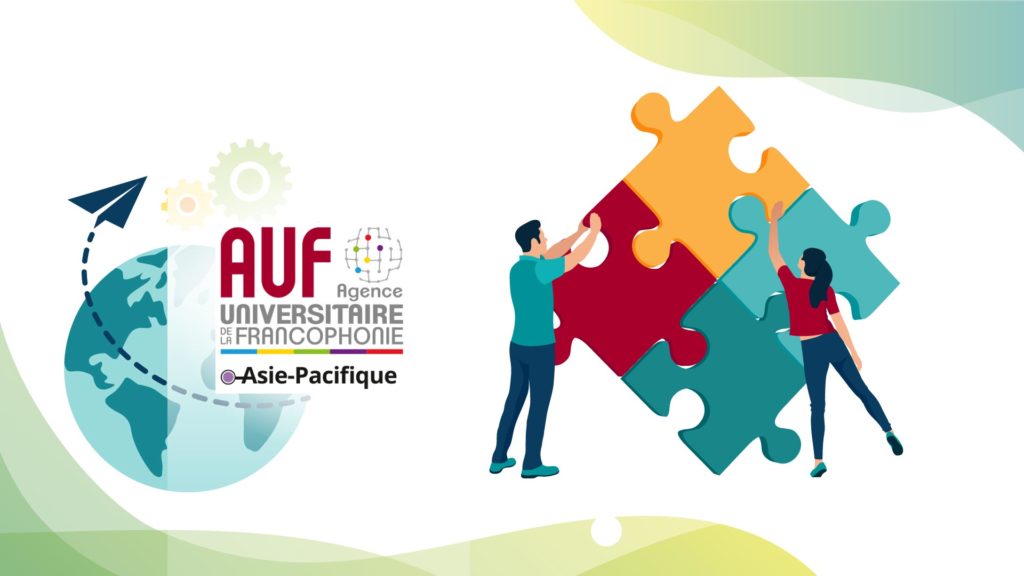 The Agence Universitaire de la Francophonie
---
AN ASSOCIATION OF HIGHER EDUCATION, RESEARCH INSTITUTIONS AND REPRESENTATIVES OF THE FRANCOPHONE SUMMIT
The Francophone University Agency (AUF) brings together 944 universities, colleges, university networks and scientific research centres that use the French language, in 116 countries. Founded almost 60 years ago, it is one of the largest associations of higher education and research institutions in the world. AUF is the official representative of the higher education and research sector at the Francophone Summit. The agency has responsibility for implementing resolutions relating to higher education adopted by the Conference of Heads of State and Government that use French as a common language.
THREE KEY STRATEGIES TO SUPPORT FRANCOPHONE UNIVERSITIES
AUF respects the diversity of cultures and languages and accompanies Francophone universities to engage in broader economic, social and cultural development issues. Our 2017-2021 strategy supports our members to respond to three major challenges: the quality of training, research and university governance, graduate employability and professional preparedness; and the critical role universities play as socio-economic development actors.
CNEUF PROJECT CO-FUNDED BY AUF
AUF is an Associate Partner of FoodSTEM project through CNEUF project, that started in 2019 at ITC and aims at fostering entrepreneurship among students specially in the fields of new technologies, energy, and food transformation.
CNEUF project allowed the implementation of the "Techno Incubation Center" at ITC and co-funds with FoodSTEM the "Techno Innovation Challenge".