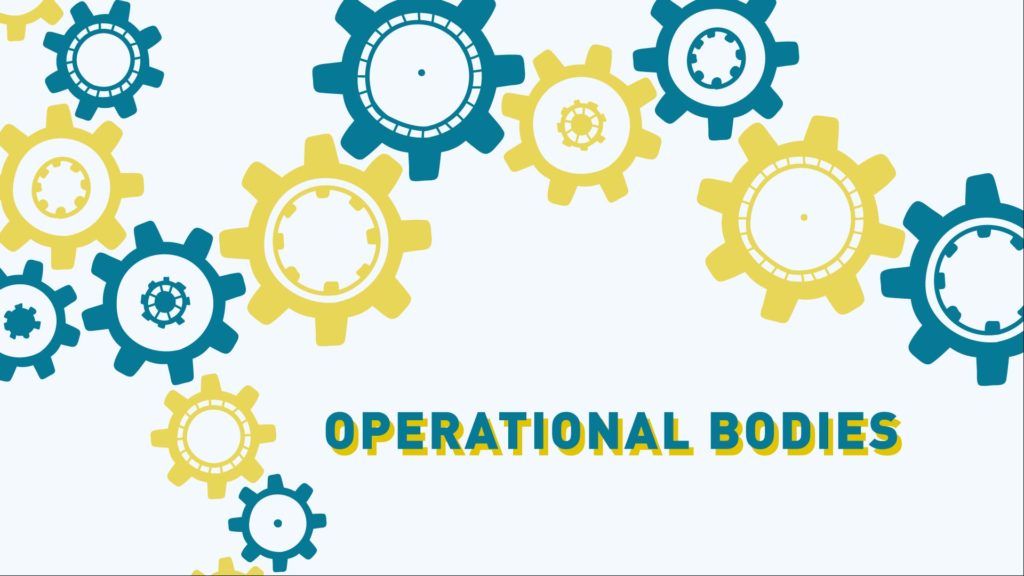 To ensure the good implementation and follow up of the activities, an Operational Committee has been set up for the project and coordinators for each WP have been identified in all partner universities.
The Operational Committees
---
The Operational Committee (OCM) gathers once a month to update and share the progress. It takes part in the activities, ensures its good implementation and monitors the project progress.
OCM COMPOSITION
PMB Team
The WP coordinators and co-leaders
The WP coordinators in partner universities according to the current activities
Any person taking part in the project activities
Its composition can vary according to the ongoing activities.
The Work Packages coordinators
---
One coordinator per work package has been nominated in the leader university of the work package. The work package coordinators are responsible for the coordination and implementation of the activities of one work package, with the support of the co-coordinator of the work package, the work package referent in the partner universities and the PMU.
PROJECT'S WORK PACKAGE COORDINATORS

WORK PACKAGE'S LEADERS IN PARTNER UNIVERSITIES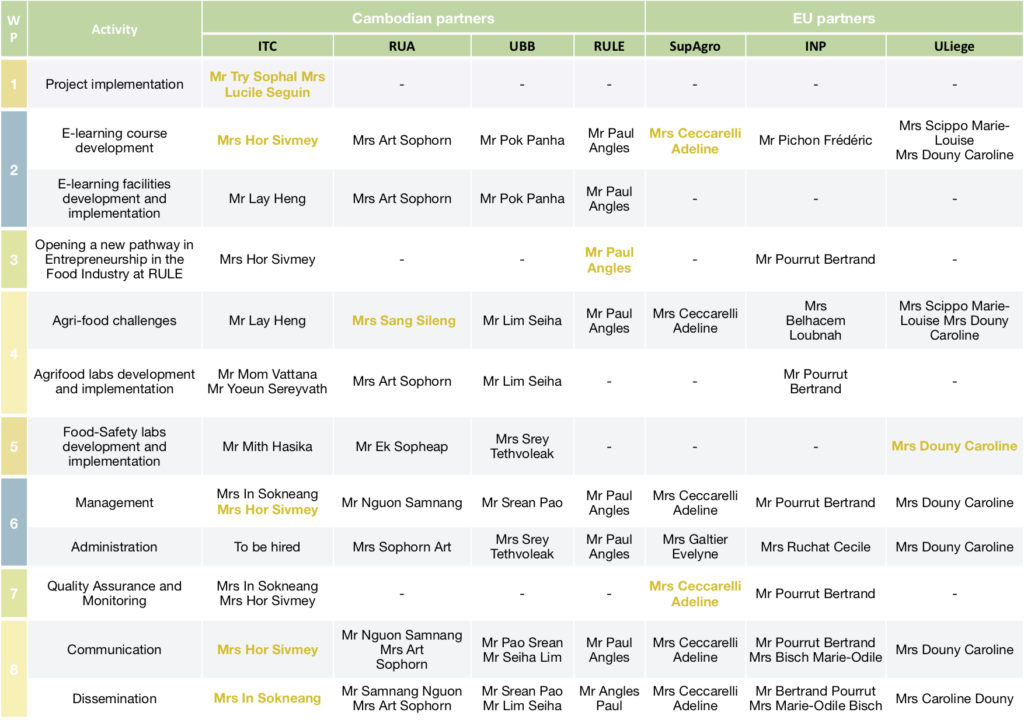 Table legend:
In yellow: WP global coordinator
In black: WP referent in partner universities involve in the WP