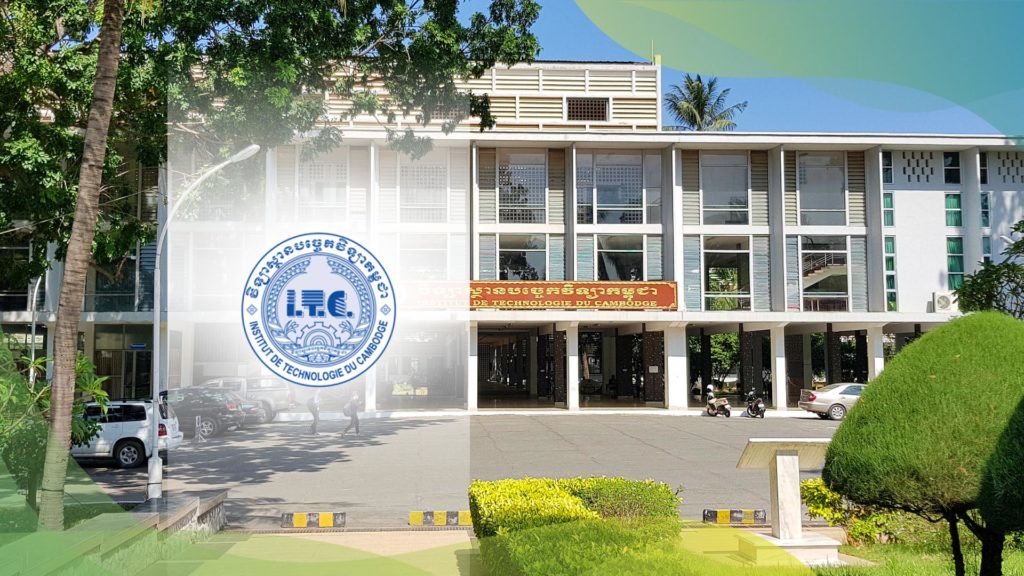 The Institute of Technology of Cambodia, Phnom Penh
The Institute of Technology of Cambodia (ITC) is a cambodian public higher education institution and the leading university in Cambodia in Engineering and Sciences. The goals and objectives of ITC are to provide students with a high quality education in the fields of engineering, sciences and technology. Students are given strong scientific bases and technical know-how which allow integration and evolution in the labor market. The Institute of Technology of Cambodia has always kept close ties with its institutional partners and Francophone universities (France, Belgium) while remaining in cooperation with Asian university networks.
This cooperation enables it to ensure a high rate of student and faculty exchange through specific programs (Erasmus+, Asean University Network South-East Engineering Education (AUN/SEED-Net)). Beside academic activities, ITC contributes to the improvement of gender balance and alleviation of poverty with a policy of lower fees for female and scholarships for students coming from disadvantaged backgrounds. Today, undergraduate programs in 7 Engineering Departments award a diploma to more than 600 bachelor students every year. Since 2010, ITC has established research activities and a Graduate School.
FoodSTEM team at ITC
---
Hor Sivmey, FoodSTEM General Coordinator
Mrs Sivmey Hor has a Ph.D. in Physicochemical and Food Biochemistry. She is responsible as a scientific coordinator of the FoodSTEM through her specialization in Food Science and experience in management. She has experience as a lecturer & researcher, and as the deputy head of department Food and Chemical Engineering at ITC. She has been involved in teaching and developing curriculum for the undergraduate program "Food and Chemical Engineering". She is also a member of the Food and Nutrition Research Unit, Innovation and Research Center of the Institute of Technology of Cambodia. Her research interest focuses on post-harvest quality (Sensory and Nutritional quality) and the processing of tropical fruit.
---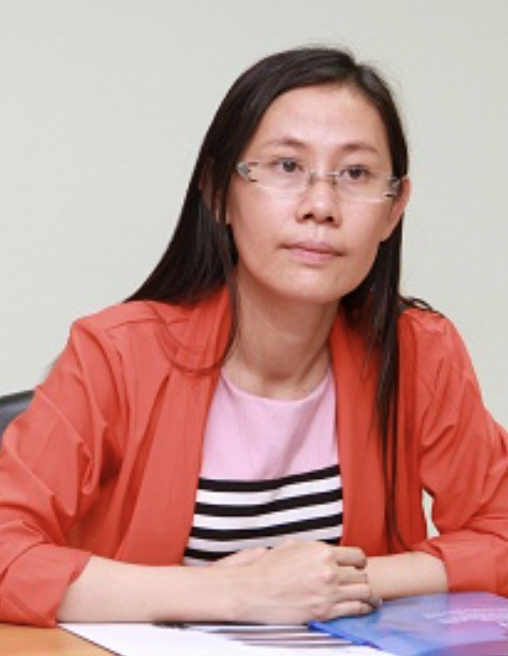 In Sokneang, FoodSTEM project Manager
Mrs In Sokneang has a Ph.D. in food safety and risk analysis. She is the Dean of the Faculty of Chemical Engineering and Food Technology and Head of the Industry Linkage Office of ITC.
---
Dr. Bruno Dagues, Advisor to the direction board of ITC
Bruno DAGUES completed his P.H.D in Automatic Systems at the 'Institut National Polytechnique de Toulouse' (INP Toulouse), Toulouse, France, in 1990. Between 1988 and 2005 he wrote more than 50 papers for international conferences and 7 papers in scientific journals. During this period, he managed 8 PhD and 15 Master's Students.
He is a researcher for CNRS research Laboratory : LAPLACE, Laboratory for Plasma and Conversion of Energy.
During 10 years, since 2004, he has implicated responsibilities in pedagogic institutes working as the Director of CIES Midi Pyrénées and Manager of SiUP at Toulouse University.
During 17 years, he has been working as the South-East Asia cooperation coordinator for the "Institut National Polytechnique de Toulouse".
Since October 2020, he joined ITC's team as Advisor to the board of Directors for Research and Innovation.