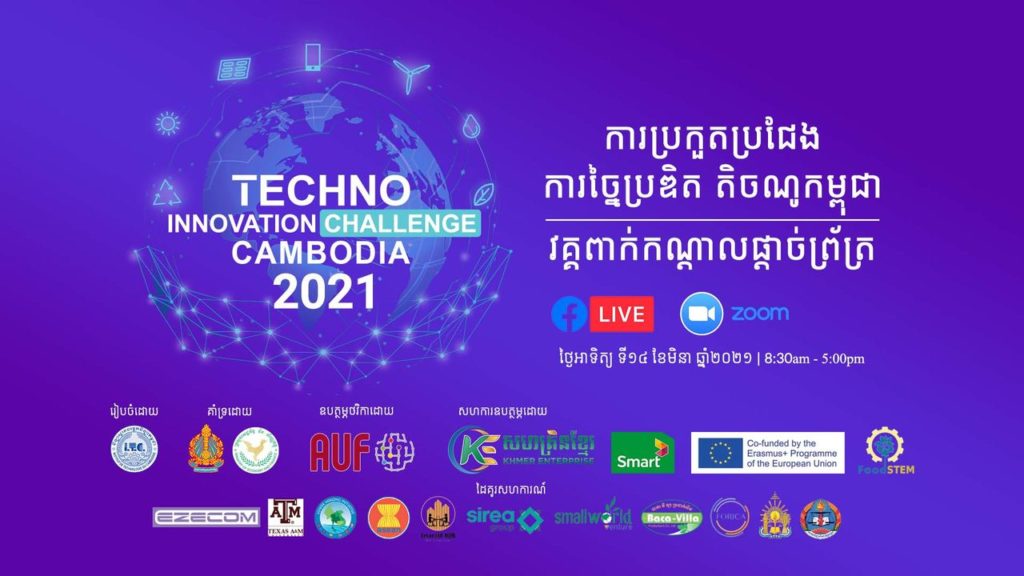 17 finalist teams, made up of 93 students from 17 establishments, took part on March 28, 2021 in the final of the Startup Competition "Techno Innovation Challenge Cambodia 2021" as part of FoodSTEM and CNEUF projects co-funded by AUF and the Erasmus+ Program of the European Union.
Due to the health crisis, these teams defended their projects remotely live in front of a mixed jury of experts. Each presented their project presentation video specifying the initiative, goal, financing plan and business plan that will lead to the viability of their project.
After 5 hours of competition, the jury committee announced the results of the selection of 3 winning teams and 3 runner up awards.
Winning Teams
---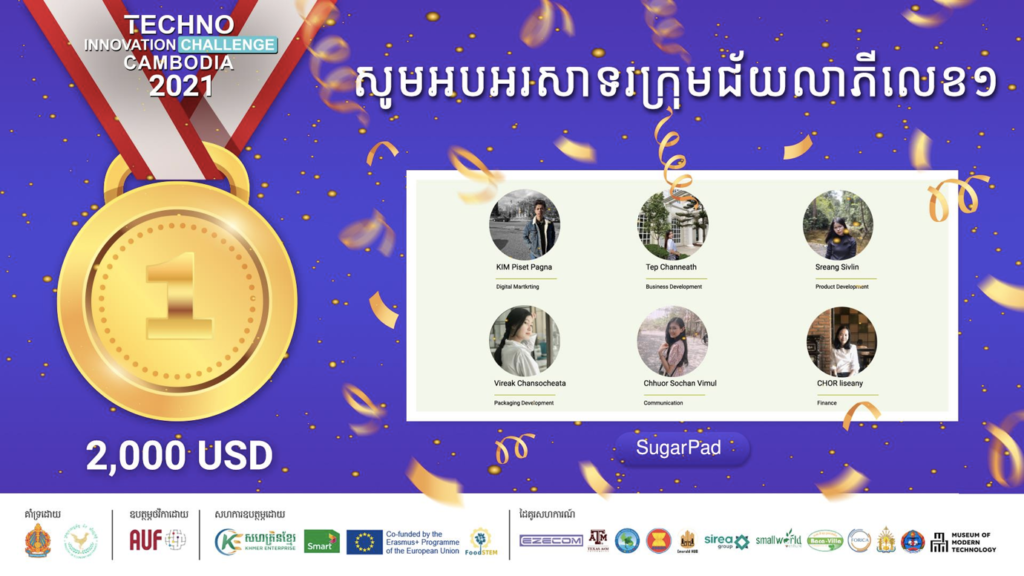 Coming in first, the "SugaPad" project consists of producing biodegradable sanitary pads made from bagasse (waste) of sugar cane, a raw material (agro-waste) found all over the country. These towels will be easily degradable or disposed of after use. The aim is to reduce solid waste as well as encourage women to use this natural product to avoid the risks of irritation and cancer caused by chemicals.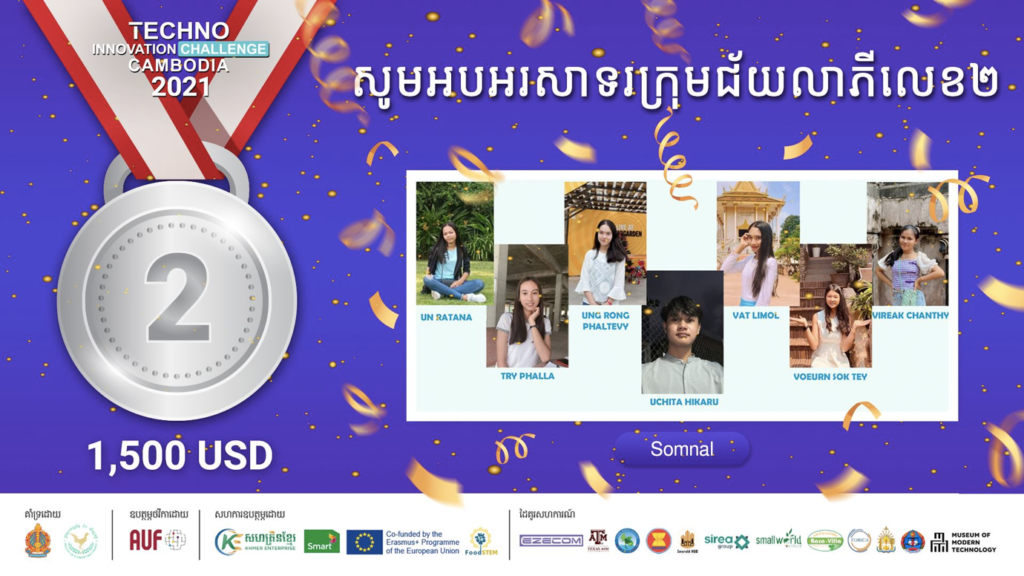 WINNING TEAN UNDER THE THEME OF AGRICULTURE AND FOOD TECHNOLOGY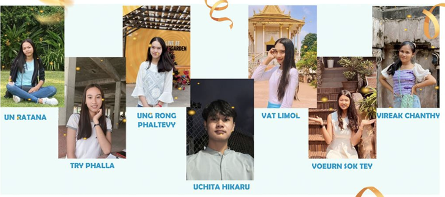 Among these winning teams, "Somnal" is a team of 3rd year student at the faculty of Food and Chemical Engineering, Institute of Technology of Cambodia who focus on Chicken Feed transformation. This team "Somnal" has been developed a project that recycles Food waste into the Dry Chicken Feed. Somnol also provides a finding market service for poultry farmers. The objective of this project is to reduce the amount of food waste which affects the environment and human health badly, to improve the quality of chicken feed, to improve food security for users, and to help the poultry farmer in finding the market. The project offers a solution for recycling food waste, which represents about a third of the volume of household waste.
THEIR PROTOTYPE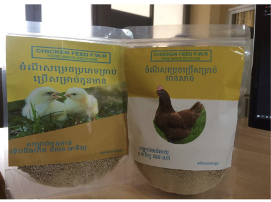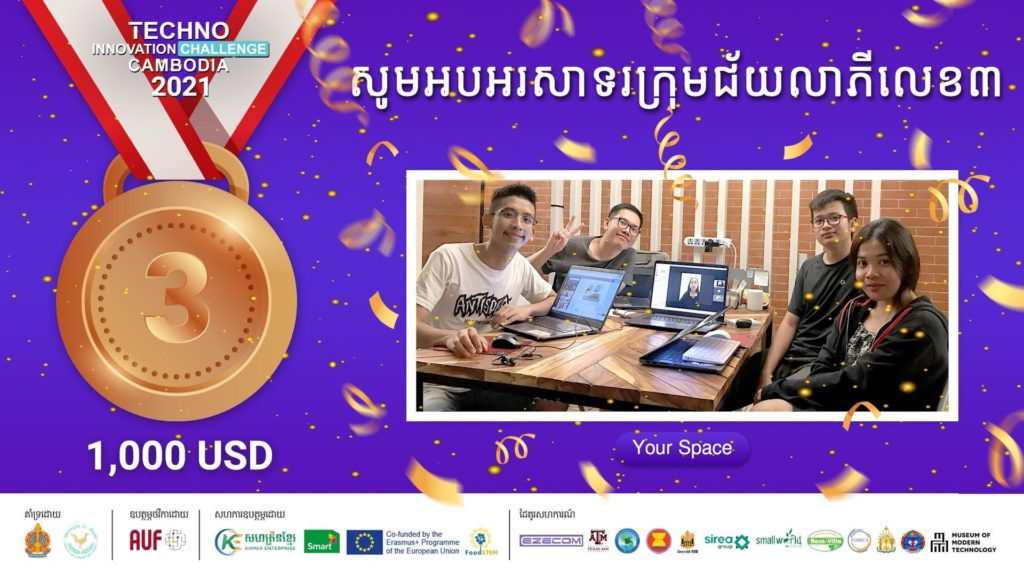 Your Space project offers a solution for developing a mobile application used to detect free space for users, the 3rd "Yourspace" project will allow owners to optimize incomes from their unused space.
3 other teams who won the runner up award will also benefit from a pre-incubation program for more than 3 months in order to carry out and market their projects.