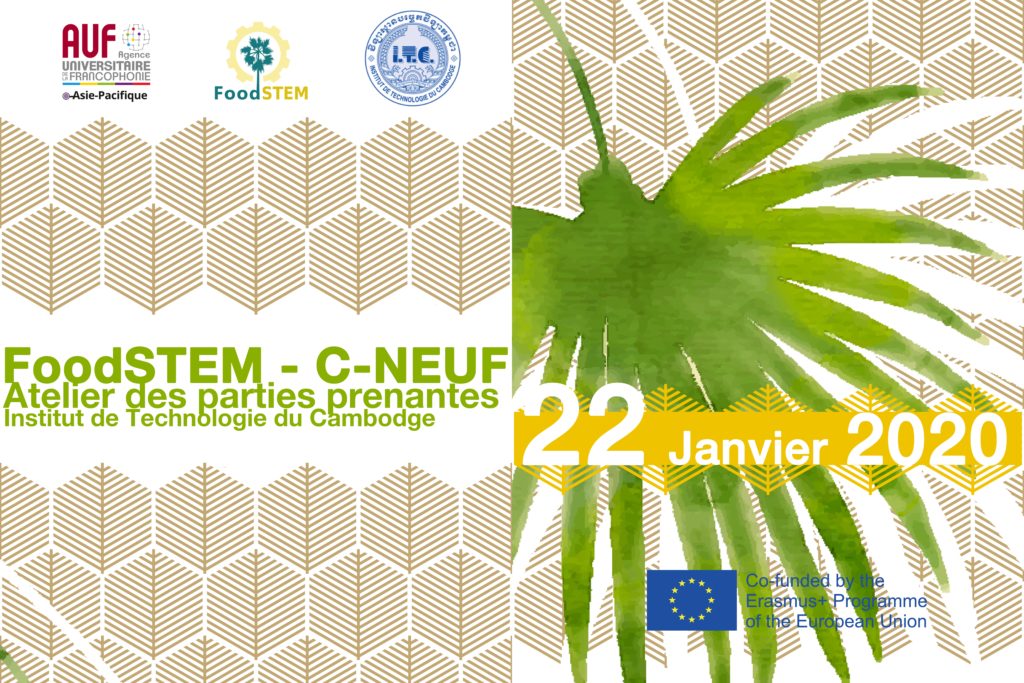 FoodSTEM Stakeholders Workshop
---
Wednesday, January 22, 2020, was the first stakeholder workshop of FoodSTEM and C-NEUF projects, co-funded by the Erasmus+ project of the European Union and the Agence Universitaire de la Francophonie.
More than 70 participants from private sector, NGO's, universities, public institutions and young entrepreneurs, joined us during a full day of conferences and round tables organised at the Institute of Technology of Cambodia.
We discussed about the training needs of Cambodia, for the development of entrepreneurship in the field of sustainable agriculture and food transformations.
YOU CAN DOWNLOAD THE WORKSHOP'S PROGRAM HERE :
DOWNLOAD THE WORKSHOP'S PRESS RELEASE HERE :
The Stakeholders Workshop at ITC
---
News and Events
---